To protect the health and safety of our patients during the spread of COVID-19, Michigan Primary Care Partners has turned to virtual visits to help answer our patients' healthcare needs. Family Nurse Practitioner Patti Belle, FNP, shares how easy it is to use the system, and what type of ailments are best treated during online appointments. We offer same-day visits for our patients, both in-person, and virtually, through telehealth visits.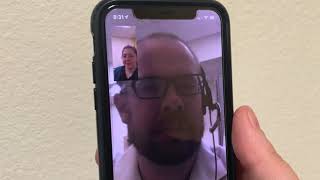 Telehealth appointments require: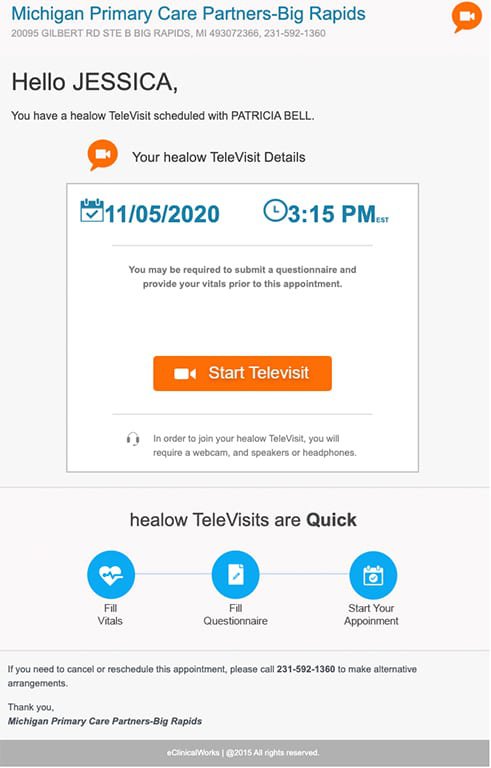 A mobile device, tablet, or computer with internet access 
If using a computer – it will need an external microphone and camera
Once you have scheduled your telehealth appointment, you should receive an email like this image on the right. (image from Jessica) Once it's time to start your appointment, it's as easy as clicking on the Start Televisit button and you'll be connected with your Michigan Primary Care Partners provider. 
No Need to Download an App 
No Waiting 
No Fuss. 
Just Great Care at Your Fingertips.
When you call to Schedule Your Telehealth Appointment please press option 1 and then option 2. You will be connected with a member of our scheduling team who can help you book your virtual appointment.