Dawn Giese, FNP, will see patients at our Reed City Location.
Michigan Primary Care Partners is excited to announce the addition of Dawn Giese, FNP, to our Internal Medicine team. Dawn received her Associates in Nursing from Ferris State University and went on to complete her Bachelors and Masters in Nursing Education in addition to her Masters as a Family Nurse Practitioner from Chamberlain College of Nursing.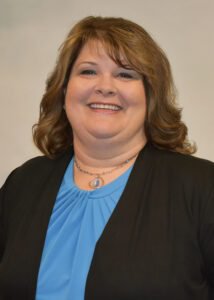 Dawn comes to us from the Reed City Spectrum Health Family Practice location. She has a wealth of healthcare experience, ranging from Public Health to cancer services, infection prevention, Walk-In care, and Occupational Medicine. Dawn also facilitated educational programs for Physicians, Nurses and Medical Assistants at Baker College in Cadillac and Spectrum Health Big Rapids Hospital, where she was also a Birth Center Educator.Dawn holds many certifications, including: Basic Life Support, Advanced Cardiac Life Support, Neonatal Resuscitation and is a Certified Lactation Counselor as well as a TB instructor for the State of Michigan. Dawn is a member of the American Academy of Nurse Practitioners and the American Nurses Credentialing Center. You can connect with Dawn at our Reed City practice, where she'll be accepting new patients. To make an appointment with Dawn, or another one of our providers, click the link below.
Dawn is excited to Serve her West Michigan Community