We Focus on Each Patient's Individual Needs
Michigan Primary Care Partners  is now recognized as a Patient-Centered Medical Home by Blue Cross Blue Shield of Michigan. The designation,  is awarded to primary care groups that offer a team-based, proactive model of efficient, cost-effective care centered around the patient.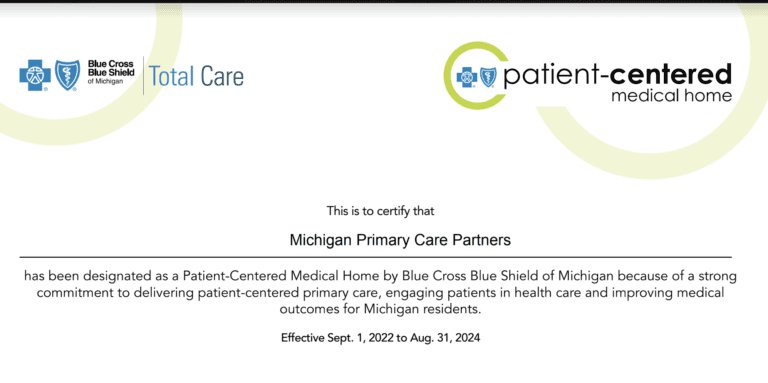 WHAT IS IT ? PCMH(opens in a new tab)(opens in a new tab)
A Patient-Centered Medical Home is a care team, led by a primary care physician, that focuses on each patient's health needs and coordinates patient care across all settings.
According to BCBS(opens in a new tab), PCMH-designated practices have saved $626 million over 9 years, because doctors and their care teams have prevented disease, reduced hospitalizations and ER visits, tracked patient care, and better managed common and chronic medical conditions to keep patients healthy.
PCMH-designated practices are also shown to consistently outperform non-designated practices in clinical quality and utilization measures. 
PCMH-designated doctors manage their patients' care to keep them healthy and prevent complications that require treatment with expensive medical services. As a PCMH designated facility, Michigan Primary Care Partners is focused on making sure our patients receive the right care in the right setting,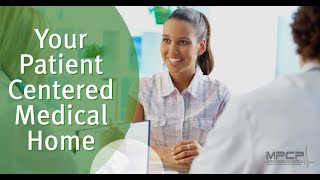 Get Connected with an MPCP Primary Care Provider
We have Four Convenient West Michigan Locations to Serve You